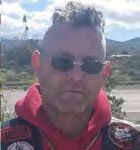 2ND VICE | STEF HOLDEN
Fellow Legionnaires, you may have noticed some of the upgrades that have taken place around the 149 in the past couple of months. We underwent a major I.T. infrastructure upgrade throughout the post which greatly improved our Wi-Fi capability as well as installed a brand-new cash register system. The Post owes a huge thankyou to one of our own bartenders, Ms. Gillian Levi, as she spearheaded the operation to program the registers in order to get them up and operational. Gillian, thank you so much for all your hard work in making this happen!
Please join us on Saturday, November 11th as we honor and pay tribute to our home-town heroes. The Veterans Day Parade (VetFest) will take place on Grand Ave. from 9:30am to 11am. Some features include Sponsor Displays, Military History Displays, and patriotic Storefront decoration competition.
The Post-Parade VetFest celebration will begin at 12:30pm at the American Legion. The celebration will include Dignitary speeches, multiple food vendors as well as live entertainment.
We anticipate this will be a big day so please come out and support this huge day! See you at Club 149!